THIRD WARDERS SOCIAL CLUB INC.
147 12TH AVENUE
NORTH TONAWANDA, NEW YORK 14120
(716) 692-7357
​Open 12 noon every day
Kitchen open M-T-W from 7-10 PM - Fridays from 4-8 PM
WELCOME TO THE CLUB !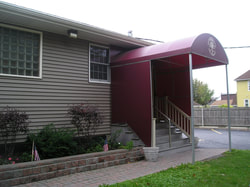 Next Monthly Meeting is Saturday April 14th at 2 pm - Get involved in YOUR club!
Come on down to the club to watch all the games!

Kitchen open Thursday March 15th at Noon for March Madness with Happy Hour Prices all afternoon!

Fish Frys continue through Lent every Friday from 4 to 7:30pm.

Get your Queen of Hearts Tickets as the pot is still rising!



---
SEND IN YOUR REQUESTS: