Third Ward Tournament Sponsors 2017
The Tournament date for 2018 is confirmed at Wednesday July 11, 2018 at Deerwood Golf Course. Contact Keith Miranto at 531-0436 if you would like to be a sponsor for this year like the good people below were last year. Your ad stays on this page for a full calendar year and cost is just $50. Watch for the sign-up sheet on the club bulletin board shortly. $100 deposit secures your foursome.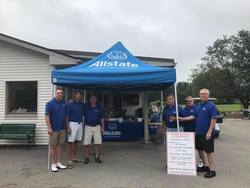 ---
Thank you to the following sponsors for their ads or door prize donations supporting the Third Warders Club Tournament on July 12, 2017.
THANKS AGAIN to all sponsors and the guys who secured their ads. Visit their websites by clicking the links below to show
​them our appreciation for supporting the Club. If you click on their business cards, you will see a larger view of their card.
Click into the Websites of our sponsors to show them our support:
Alderman Jeff Glatz
Crazy Jakes Restaurant
Granny's Family Restaurant - 276 Oliver St.
Richardson Management / Winter Jewelry
Soup Lady at the 412 Diner